Posted on June 25th, 2023 in
Blog
,
Student Spotlight
,
Students
by Emma Lewis | Tags:
club
,
editor
,
journalism
,
PR
,
promotion
,
public relations
,
school newspaper
,
student spotlight
,
students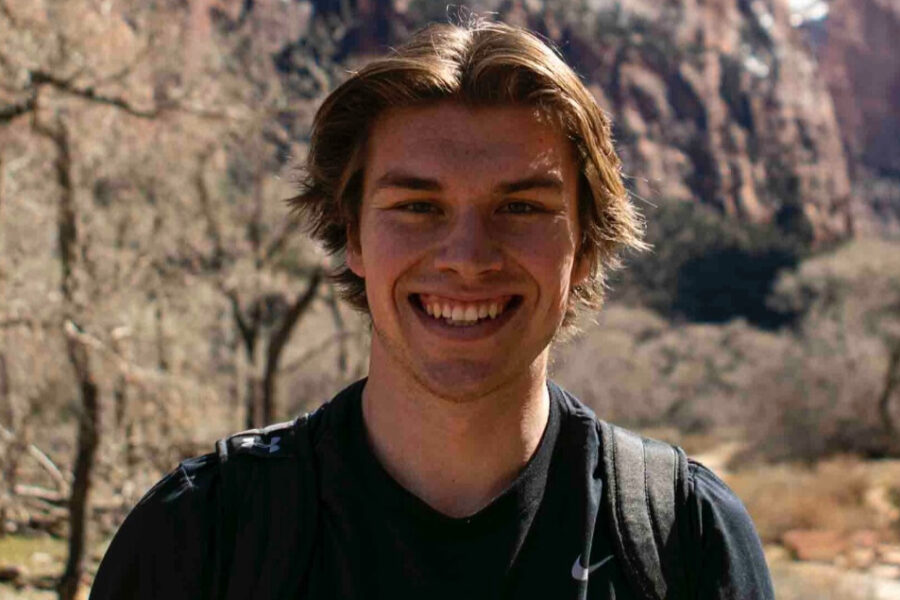 Senior Justin Haberstroh
By Emma Lewis
Journalism student Justin Haberstroh will begin his senior year this August with an important new assignment: Editor in Chief of The Campus Citizen, IUPUI's student-run publication.
Haberstroh, who is completing a communications internship this summer with IU Health Indianapolis Suburban Region, has been working with the Citizen since his sophomore year. He started out as a writer, covering mostly sports and some politics and news stories. 
"I enjoyed writing sports articles the most," Haberstroh said. "I felt that the athletes I wrote about saw and appreciated those articles."
Haberstroh worked his way up and, last year, served as sports editor.
"In more of a leadership role [last year], I was able to really flex some of those creative and writing muscles that I built up my sophomore year and put them to work editing articles and giving ideas," he said. "It also helped that I was surrounded by great sports writers, especially the second half of my junior year." 
Haberstroh's favorite part of working on the Citizen has been simply "going to the meetings and being able to collaborate and work with such amazing people."
"I just love coming in every week to be with highly creative people and do meaningful work," he said. 
As the new school year approaches, Haberstroh has identified goals for the Citizen, such as being more active on social media, adding more video content to the site, and finding different ways to reach IUPUI students. 
"We want to be the first stop of campus news," he said. 
A more personal goal that Haberstroh has set for himself is just to make a long lasting, good impression on the group. 
"As long as I make a positive impact on the culture and the community of the Citizen, I will be happy with myself," he said.
Other new Campus Citizen editors for 2023-'24 include: Junior Ashley Wilson, Campus Editor; Sophomore Hanne Brandgard, Culture Editor; and Senior Hery Acosta, Sports Editor. 
The Citizen is looking for writers, photographers, graphic designers, and students interested in digital marketing and social media to add to its staff. If interested, send an email to: thecampuscitizen@gmail.com.
You can follow The Campus Citizen on Instagram, Twitter, and Facebook.
---