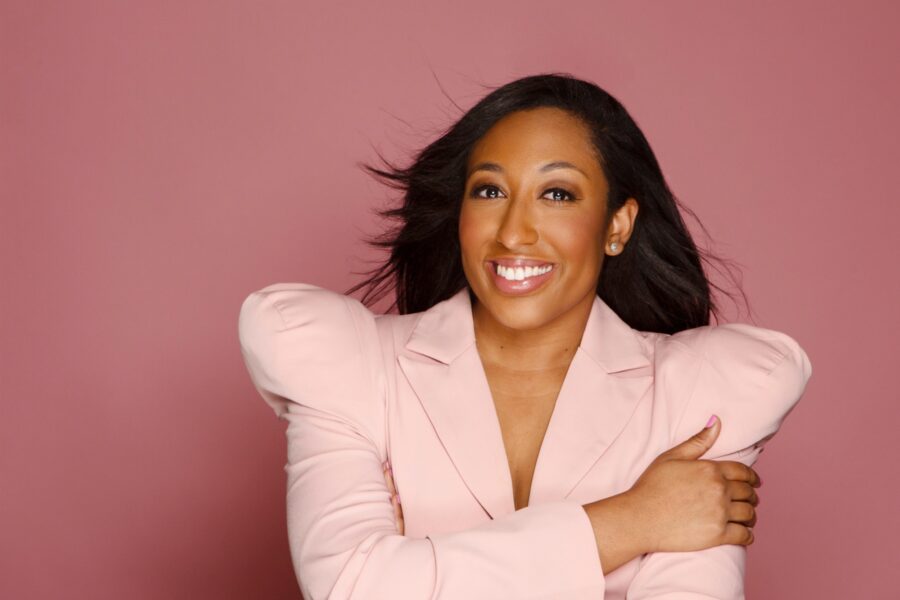 Miata McMichel
Over the past few months, Miata McMichel, B.A.J. '15, has been busy perfecting the role of Joanne Jefferson in the Civic Theatre production of the ever-popular musical "Rent" at The Tarkington in Carmel, Ind.
We asked McMichel about this incredible experience:
1. Congratulations on your role in "Rent"! How has the production been going?
"Thank you! Our shows have been amazing for this entire run! 'Rent' means so much to so many people, and it truly shows in the way each audience reacts to us every night. They laugh with us. They cry with us. It's been great. A lot of my castmates — including myself — have close connections to the HIV/AIDS epidemic in the 90s, and we give it our all every night to honor those people we lost to the disease."
2. Can you tell us more about the role you're playing?
"My character is Joanne Jefferson. She's intense! She's a buttoned-up attorney that tries her hardest to keep her girlfriend, Maureen, in line. Joanne and Maureen are polar opposites, but they share this really beautiful tenderness for each other. It's been really cool putting my spin on such a beloved character."
3. How did you feel when you learned you landed the role? Would you say this is your biggest role so far?
"I would absolutely say this has been my biggest role so far. Honestly, I was mortified when I landed this role! (Laugh out loud!) I wasn't confident about my audition at all — and that happens sometimes! I fumbled over the songs and the lines. On top of that, I knew that this role came with a huge responsibility. 'Rent' has a cult following, and its fans expect to be wowed every time they see it. So it's a lot of pressure! But our director, Michael Lasley, was confident that I could do Joanne justice."
4. Have you had any big challenges so far? On the flip side, what have been your favorite parts of being in Rent?
"The biggest challenge with this role has been the fact that this was my first professional kissing scene. Being physically intimate with a stranger isn't easy! But we were so fortunate to have an amazing intimacy coach that worked with us for 'Rent.'
My favorite part has been the physical transformation that happens for me to become Joanne every night. I wear this amazing wig that Andrew Elliot (Civic Theatre's hair and make-up artist) designed for me, and the clothes are super 90s! It's so much fun!"
5. Has your Journalism education helped you with your singing and acting career? If so, how?
"It's so funny — my love for music led me to pursue journalism! Growing up, I'd binge-watch interviews from my favorite musicians and actors, and think, 'This is all so cool!' I distinctly remember Beyoncé's group, Destiny's Child, being super polished and composed when they did interviews. Being a radio/TV personality and a performer involve a lot of preparation and practice. So my experience on both sides of the microphone have helped me immensely with my confidence and my patience with my journey!"
For ticket information, visit https://www.civictheatre.org/rent. You can follow McMichel on Instagram at @miata_shanay.
---