Posted on July 12th, 2021 in
Internships
by Emily Turnier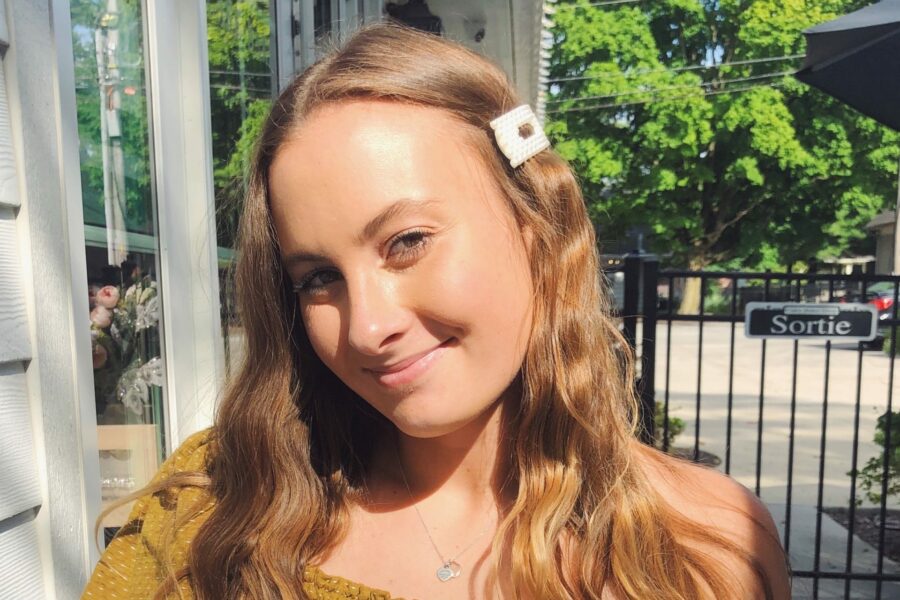 IUPUI Journalism student Sarah Lounsbury
By Sarah Lounsbury
In December of 2020, I received a LinkedIn message from one of my classmates about the Content Intern position with the IU School of Social Work. At the time, I was hesitant to pursue the position since I am a student-athlete and I was about to begin my Spring 2021 tennis season. I'm also on the executive board of IUPUI's chapter of PRSSA. However, I decided to learn more about the internship and later was offered and accepted the position. I was excited to have the opportunity to create content and learn more about social media. The internship schedule was also very flexible, which was a benefit.
As a Content Intern, my day typically starts around noon when I clock in. Some days I have Zoom meetings with my boss, Lauren Hernandez-DeCrane. Other days, I start by creating some social media content, which includes graphics and captions, as well as scheduling this content across multiple social media outlets, such as LinkedIn, Instagram and Facebook. My journalism and PR classes taught me the importance of finding a target audience and utilizing social media as a tool to portray an important message. I integrate this into the social media content I create for my internship.
I've also learned how to navigate Canva to create graphics. Before my internship, I knew absolutely nothing about graphic design.
Additionally, I create and write press releases and stories showcasing the awesome things IU School of Social Work students, faculty, and alumni are doing in the community. I can thank my journalism and PR classes for teaching me how to write well with a quick turnaround time.
One of my favorite articles so far was on a faculty member named Susana Mariscal, who was recognized as an Outstanding IUPUI Woman Leader for her efforts to develop programs that benefit women and their families. I enjoyed writing this story because it showcased the awesome things Susana was doing to lift up women in her community and beyond.
This is a virtual internship, which has been a unique experience. It can be hard to stay motivated working from home and there can be some communication barriers since my co-workers and boss are not right there working with me in-person. I've learned the value of communication, and I can be creative with where I spend my workdays. For example, I try to not stay at my apartment all day. Instead, I go to a coffee shop, campus, or outside if the weather permits, which I find increases my motivation and productivity.
I've also struggled with balancing my internship along with my tennis schedule, PRSSA duties, studying, and social life. Luckily, my boss, Lauren, is very understanding if I have to miss a day of my internship to catch up on homework or if I have a conflict with tennis or PRSSA. I find that using a planner, prioritizing my time, and not being afraid to ask for help has really helped me balance all the different duties I have.
Through this internship, I hope to learn more about social media, including tools such as Sprout and Salesforce, and the significant role it plays in the distribution of content to target audiences in a timely fashion. These skills will make me more valuable in my future career—which I hope will be in the sports industry, preferably communications, social media, or public relations with the NFL.
Senior Sarah Lounsbury is a journalism major concentrating in public relations. She is a member of the IUPUI women's tennis team, and is the incoming president of the IUPUI chapter of PRSSA. She writes for the IUPUI Athletics Department. 
---