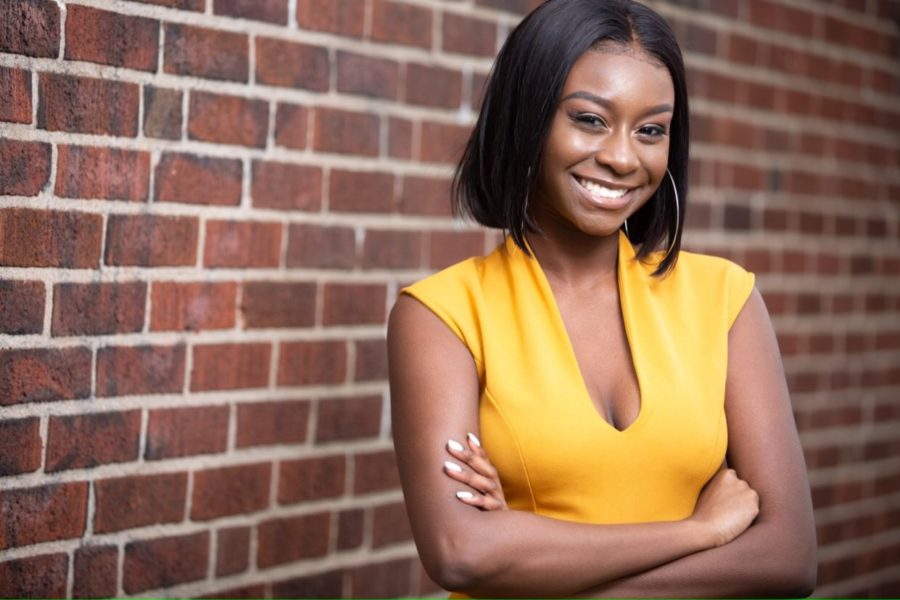 Junior Mikaili Azziz was recently named an Indianapolis Press Club Foundation Summer Fellow, and she has been working at the award-winning Indianapolis Recorder, one of the top African-American newspapers in the nation and the longest-standing African-American-owned newspaper in Indianapolis. Azziz "was elated" when she learned that she was selected as a fellow.
"My internship at the Indianapolis Recorder has been extremely fulfilling," said Azziz. "As a public relations student, being able to witness how journalists interact with professionals in our field has been enlightening."
"I've done it all — from writing several stories a week, to attending various events, and interviewing individuals all over the city," she said. "I've covered topics such as virtual graduations, local organizations doing great things, and much more."
Protests [against racial inequality] began to pick up heavily when Azziz started her internship, and she quickly found herself attending them.
"The benefit of being present was primarily just to watch and learn, which I did," she said.
Azziz applied for the fellowship because she wanted an opportunity to take what she had learned in her classes at IUPUI and put them to work in real-world situations. Azziz enjoys writing and knew that a reporting internship would be the perfect fit for her.
Her favorite story she created so far is called "Black College Students Speak Out About Police Brutality."
"Most people think writing for a newspaper can be dull, but there's nothing more exciting than writing about something you are passionate about," she said. "Since I'm a black college student, this was it."
"I'm super grateful to the Indianapolis Press Club Foundation for this opportunity."
---