Posted on December 7th, 2021 by Emily Turnier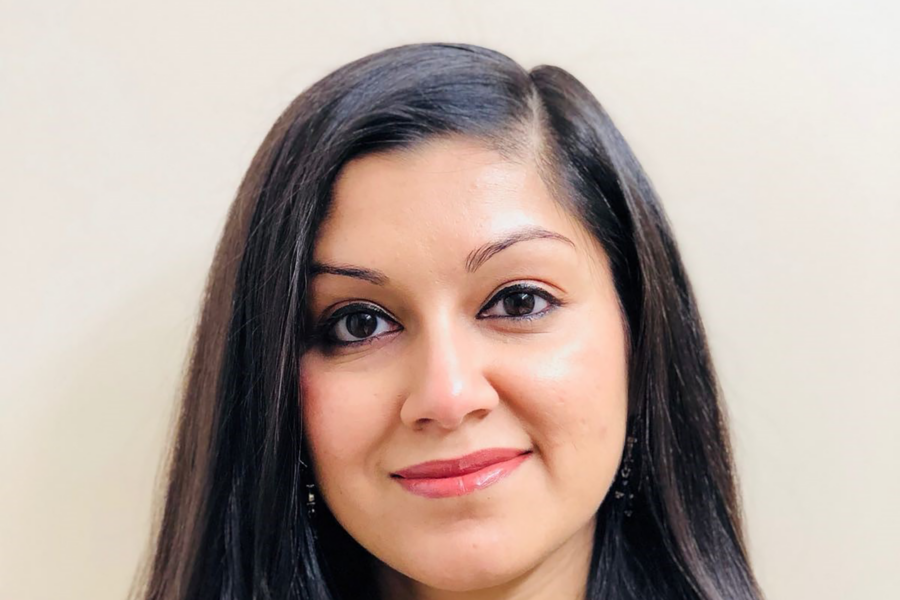 Deeksha Kapoor, Master of Arts in Public Relations alumna
Two Department of Journalism and Public Relations alumnae have been named to Public Relations Society of America (PRSA) Hoosier Chapter Board of Directors for 2022.
Deeksha Kapoor, M.A. '12, director of communications at the Indiana Health Care Association, was elected president at the chapter's annual meeting in November. Samantha Sandala, B.A.J. '20, an account manager at Hirons, was elected director of membership.
Kapoor and Sandala will begin their positions on Jan. 1, 2022.
As president, Kapoor will be responsible for providing strategic leadership to the chapter, positioning it for continued long-term success. She will also facilitate board governance and serve as a liaison with the board of directors and various committees.
Kapoor, an active volunteer with PRSA since 2013, said she was elated when she learned she had been elected president.
"It has been such a rewarding experience to volunteer for PRSA and I can't wait to take the next step and broaden the impact of my services," she said. "From extensive professional and leadership development opportunities to building lifelong friendships with some of the most talented professionals across the state, PRSA has always been there to support me in every stage of my career. I have a deep-rooted passion for PRSA and feel grateful for the opportunity to give back to the organization that has now become an integral part of my life."
Kapoor's goals for the chapter include building off the momentum the PRSA Hoosier Chapter Board has now and collaborating with members to implement the goals and priorities laid out in the 2021-2023 strategic plan.
She also hopes to help members adapt to the emerging demands of the profession.
"The COVID-19 pandemic has further illuminated the pivotal role professional communicators play every single day to provide strategic counsel to their organizations helping them navigate various aspects of the ongoing public health emergency," Kapoor said. "We recognize that our member's needs have evolved as a direct result of the pandemic and that they rely on PRSA to excel at their job. We are laser-focused on creating robust opportunities for professional development and networking to help them address their challenges head-on."
Sandala, who has been a member of PRSA Hoosier since she graduated, will be responsible for maintaining the Hoosier chapter's member roster, coordinating recruitment and retention programs, and overseeing the committee that liaises with affiliated PRSSA chapters. She will also provide strategic counsel to three of the chapter's committees.
Sandala became interested in PRSA during her sophomore year at IUPUI, when one of her professors brought in the Hoosier chapter president at the time, Melissa Geitgey, to speak to her class. Sandala connected with Geitgey after class and she provided invaluable career advice that helped shape Sandala professionally, she said.
Later, during her senior year, Sandala served as president of the IUPUI PRSSA, the university's Public Relations Student Society of America chapter.
"I have always been a strong advocate for PRSA and PRSSA and the impact the organization can have on your life, both personally and professionally," Sandala said. "I'm looking forward to sharing my passion for and the value of PRSA membership through recruitment and retention initiatives."
Sandala and Kapoor have both given of their time to help PR students, and will continue to do so.
"I encourage all students who are pursuing an undergraduate or a graduate program in public relations at the IU School of Liberal Arts to explore PRSSA and PRSA and feel free to reach out to the PRSA Hoosier Chapter Board of Directors to request career advice and guidance," Kapoor said.
---