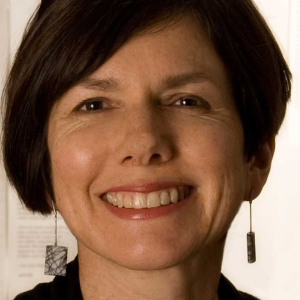 Dr. Karen Kovacik recently published a collection of translated poems by Polish writer Krystyna Dąbrowska with Zephyr Press titled Tideline. The book includes work from Dąbrowska's first four books in Poland.
About
Exquisitely-crafted poems from Poland that explore how stories, and history, lie beneath the surface: of a neighbor's face, city streets, ancient ruins, even language.


Krystyna Dabrowska is an award-winning younger Polish poet whose poems convey a profound curiosity about the world, not only expressed by the lyric speaker but by those inside the poems – two owls guarding their nest, or a dog at the beach, or blind visitors in a museum. Her work and use of language so captivated the three translators that they decided to collaborate on this collection together. Many poems address daily life; others delve into the Holocaust, family relationships, and travels – to Cairo, Georgia, Jerusalem. Tideline is her first book in English, presented bilingually with the original Polish.
Karen Kovacik is a Professor in the Department of English, IU School of Liberal Arts at IUPUI
---